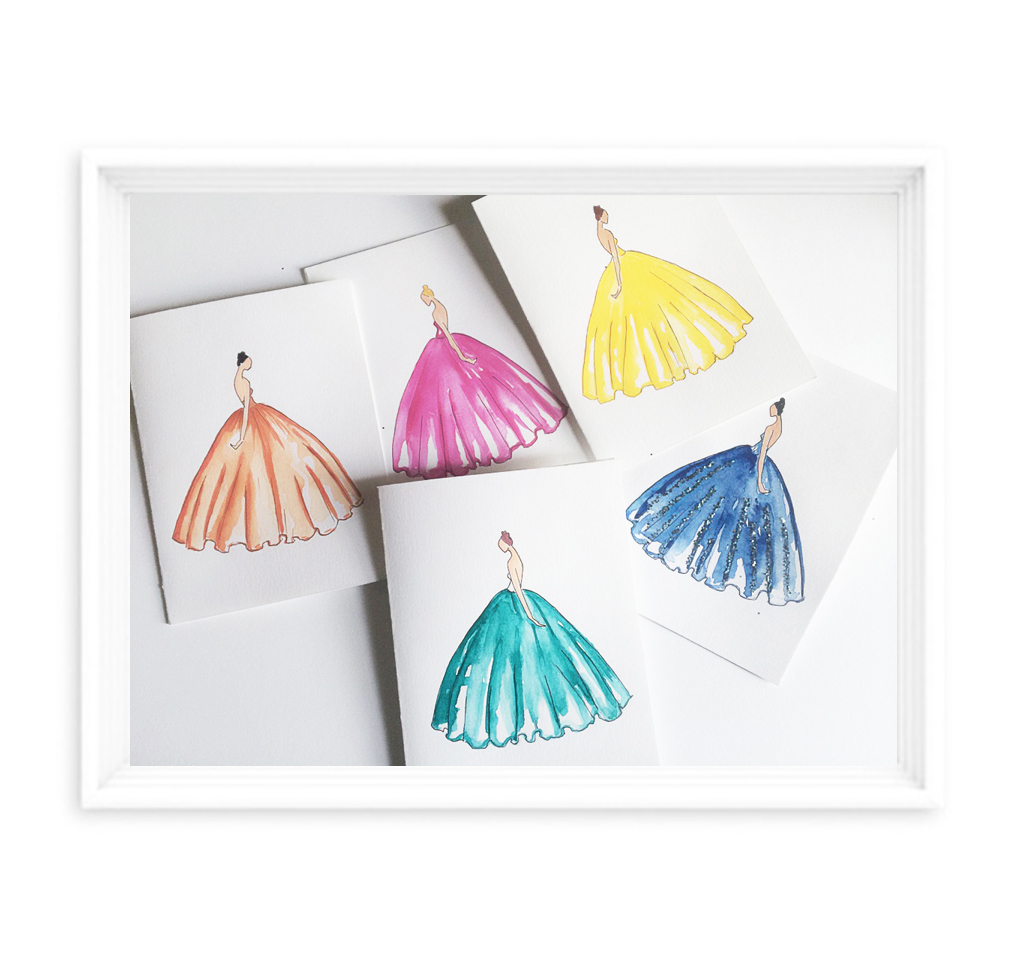 Ballgown Muses Card Set
Ballgown Muses Card Set
Introducing the First Series of the Ballgown Muses Card Set. Your friends or family members would be thrilled to receive an original watercolor fashion illustration thank you card in the mail which they can later on put in a picture frame and decorate their desk. You have a choice of ordering a set of 5 or 10 cards with luxe envelopes. Each watercolor is unique as they are all hand drawn and painted and not one is the same. They are all hand signed on the back of each card. The 5-card set includes the 5 illustrations colors shown in the image. The 10-card set includes two of each color of the image shown. Please choose from the drop down menu.
PAPER
Original "Ballgown Ladies Card Set" illustrations are composed of watercolors, ink, markers, on Canson acid free heavyweight bright paper 260g with smooth surface. Original cards are 4.25" x 5.50". Colors may vary slightly than from what is displayed on your monitor.
SHIPPING
Domestic and International shipping available. Details and pricing are determined based on destination. Please allow up to 1 week for delivery. The illustrations are packaged in clear cellophane and shipped in a sturdy cardboard mailer. You will receive a tracking number once your order has shipped.
RETURNS
All watercolor illustrations are original. We do not accept returns or exchanges. Please do not reproduce this artwork without permission from the artist.