Fashion Illustration Pillow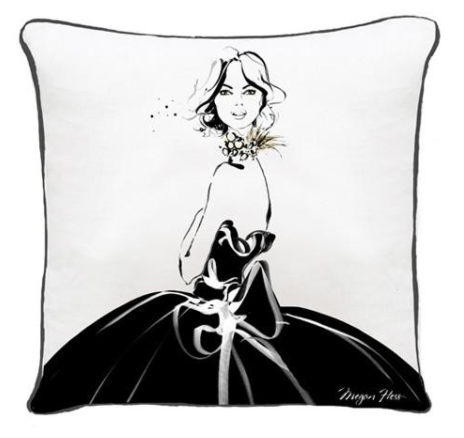 Fashion Illustration Pillow
Featuring our beautiful pillow cover which is made of authentic African mudcloth and 100% linen. Perfect for a boho chic, organic or tribal addition to your space. Truly special and one of a kind!

The mudcloth was handmade in Mali, Africa. Given the handmade quality, each pillow is slightly different, but both have natural tones of black, sepia, mustard and white on a heavy woven fabric.
The mudcloth is hand spun, hand woven and hand painted. The trim detail is made of burlap and raw wooden beads. The cover features a hidden zipper and a backing of 100% linen in an oatmeal color.

Each pillow is approximately 20" wide x 20" tall x 6" deep.

Dry cleaning recommended. Pillow cover only; insert not included.